RVEF would like to express it's gratitude to everyone who came out and made our Arrowood Fundraiser a great success by raising $2,338!   Thank you to our community businesses who donated items to support our cause; Arrowood, Drive-Thru Deli, Mill & Main, Mohonk Preserve, Saunderskill Farm, Stone House Tavern, Stone Ridge Liquors, Standing Rock Farm, Augustine's Nursery, and Victoria Gardens.   And, another round of applause to the great music of Tim Whalen and Connor Schaeffer!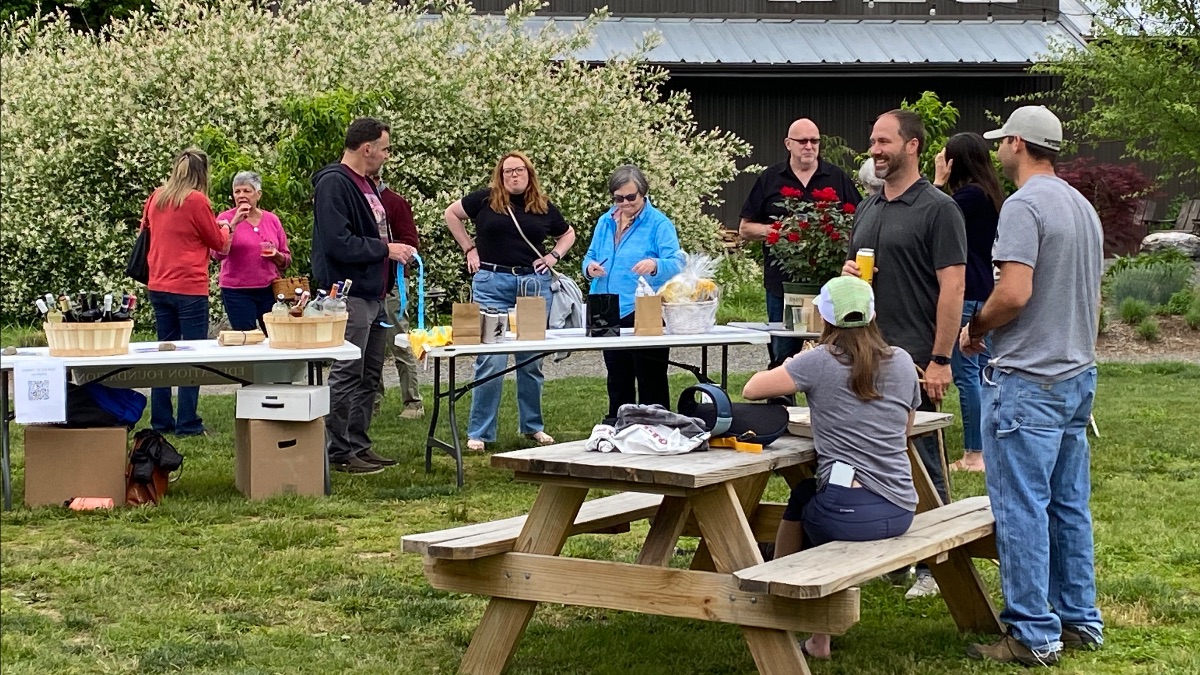 Thank you to all who came out to support RVEF and get the opportunity to win some fabulous prizes donated by:
209 Drive Thru Deli
Arrowood Brewery
Augustine's Nursery
Mill &Main Provisions
Mohonk Preserve
Saunderskill Farm
Standing Rock Farm
Stone House Tavern
Stone Ridge Wine & Spirits
Victoria Garden's
Thanks as well to
Goodie Bag and Connor Schaeffer
for some great music to go along with the beautiful weather.